The space applications valuation tool you've been looking for
Proven in deep tech, now tailored to the space applications sector
This company analysis and valuation solution combined with our expert verification provides a 360-degree view of your space applications company, giving you the competitive edge needed to make your next fundraising opportunity a success
Are you a space applications company looking to raise funds?
Our deep tech valuation tool and expertise help you streamline the process while improving your negotiation position:
Perform a thorough 360-degree assessment of your company
Run sophisticated valuation models complemented by expert assessments by our partner Apollonian, an award-winning investment research and advisory company
Create an extensive valuation report, compliant with International Private Equity and Venture Capital Valuation guidelines and US valuation standards such as 409a
Use this report to present your company and obtain a strong negotiation position
A track record of significant success
This valuation tool has already helped raise €27M in equity and €10.5M in debt for deep tech companies in the last 12 months and has been successfully used by deep-tech stars like Vironova, deWiz, Bioenergo and Irras.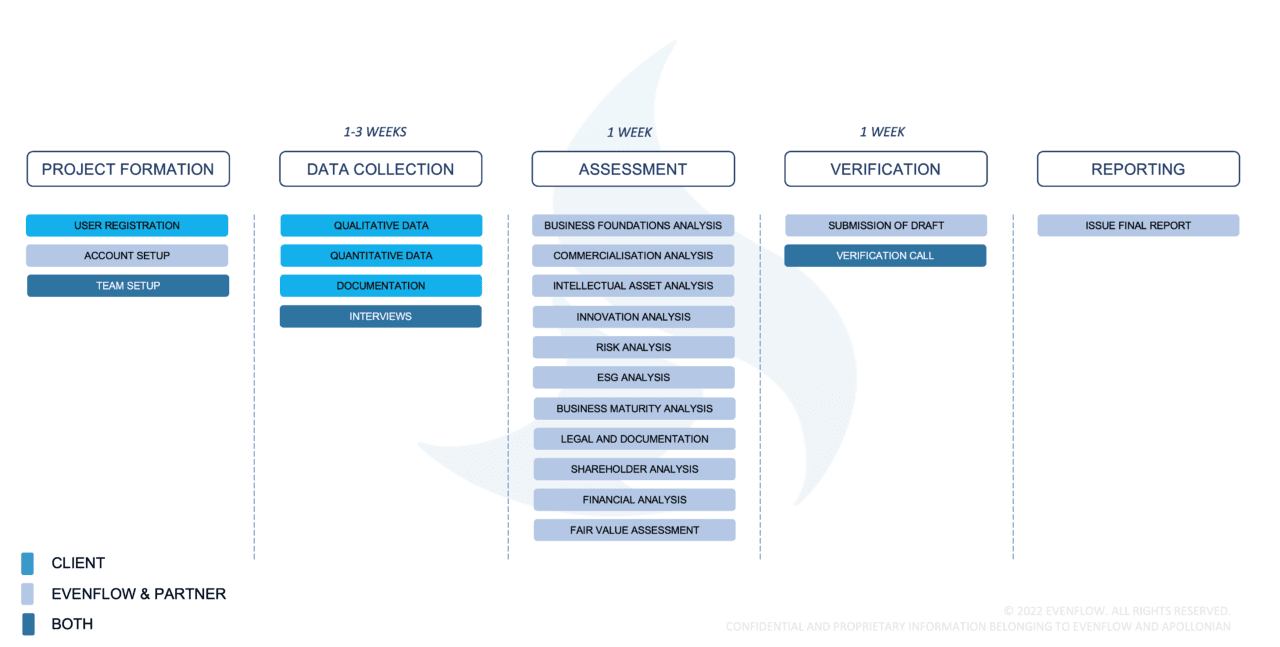 Tailored to your maturity
The depth of analysis is tailored to your maturity and the size of the round you are looking to raise. Pre-seed and seed stage space applications companies can opt for the Insight Lite package, while the Insight SME package will be better suited for more mature space applications companies seeking a complete picture of their assets, risk and corporate structure.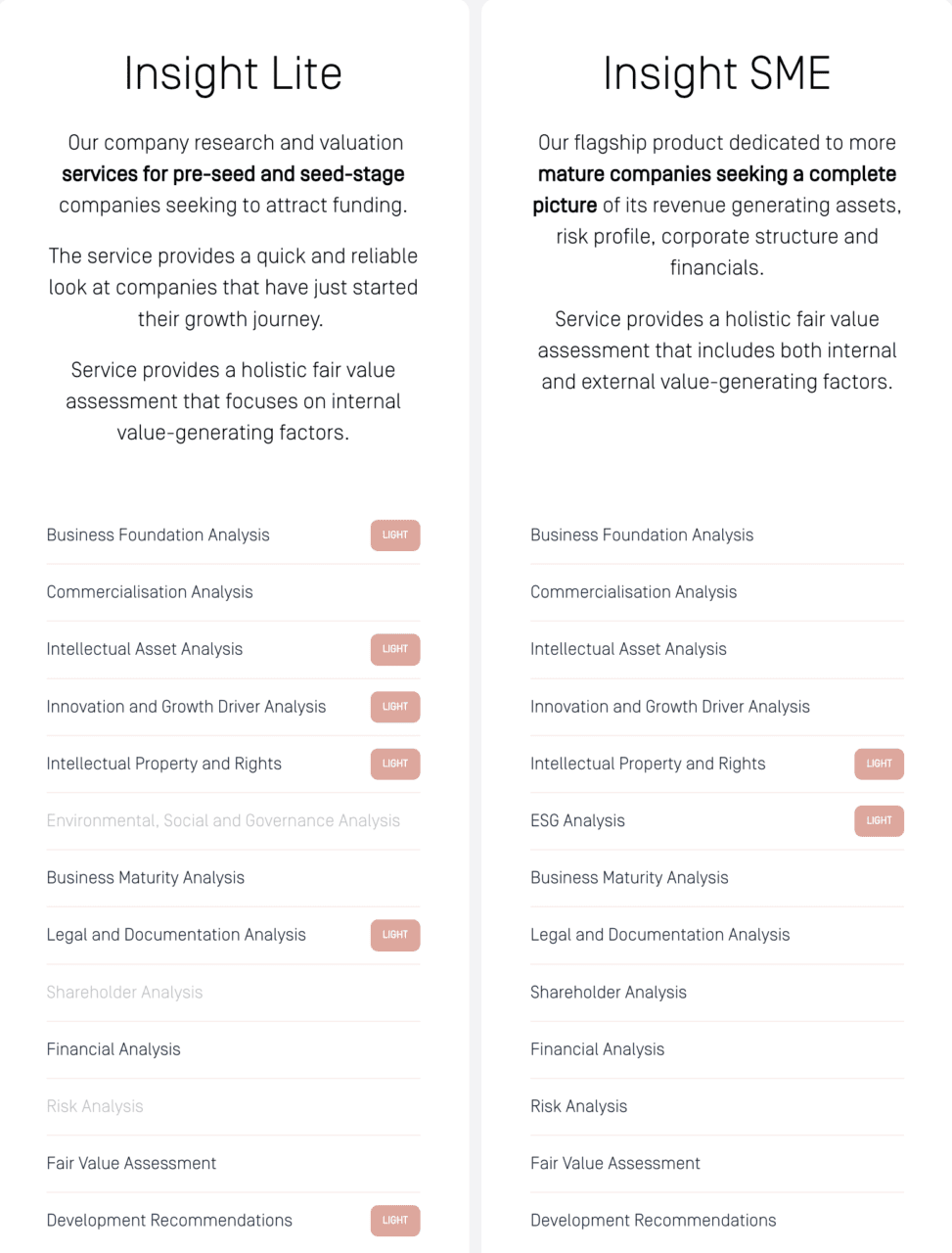 Schedule a demonstration
Reach out to Lefteris or Tim and we'll set up a no-strings-attached demonstration at your convenience.